Sometimes you squint at something online and think, "Hey, that looks familiar".
We did just that after seeing a recent staging of ours featured by St. Louis Magazine! This was another great collaboration with photographer Joel Marion and Alma Husidic of Keller Williams Realty, with St. Louis Magazine editor Caroline Klopsky putting together the writeup online.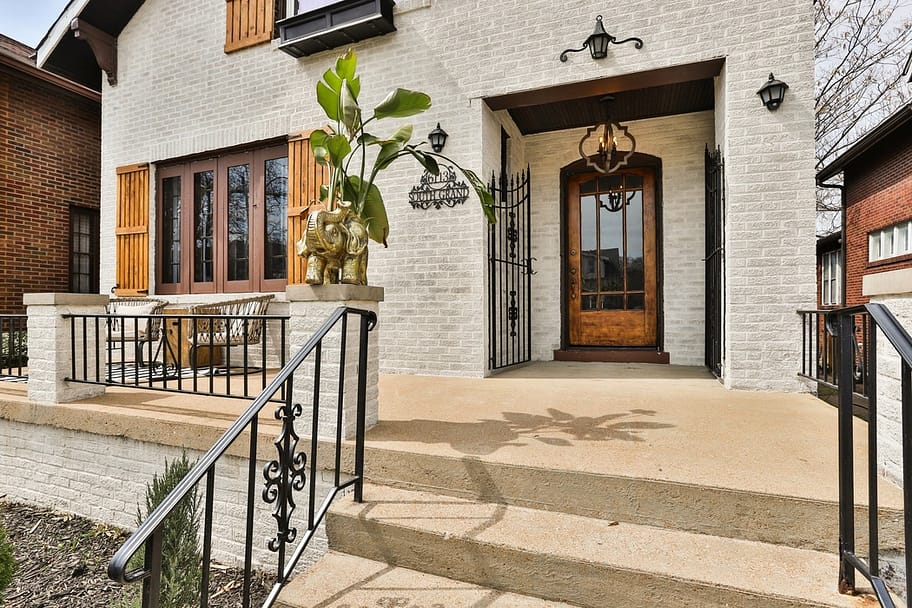 Situated in the Holly Hills neighborhood, this cottage has the privilege of being located directly on South Grand Blvd,  just mere steps away from Carondelet Park (in addition to being a short drive from everyone's favorite local custard, Ted Drewes).
The interior was completely remodeled, and yet it manages to retain much of its English charm upon stepping into the living room.
Similarly, the kitchen has an incredible backsplash – we couldn't stop staring at how well the patterned tile came together with the cabinetry and appliances.
Unique light fixtures can be found throughout the home, and we appreciated the charm of each one, such as the chandelier in this room.
This cozy bedroom features hardwood floors throughout and another light fixture that you can't keep your eyes off of. We selected the unique wall sculptures to capture the artistry of the room.
An additional room in the home was setup as an office, but could just as easily be turned into another bedroom! Elegant and clean, this makes for the perfect spot to do remote work, with large windows to provide natural light throughout the day.
One of the most unique rooms was the master bathroom – featuring a long, corridor like shape.
We had a fantastic experience staging this vacant home, and look forward to returning to this lovely neighborhood for future projects!